Medical shipper scopes out new global supply chain
2014/7/16      view: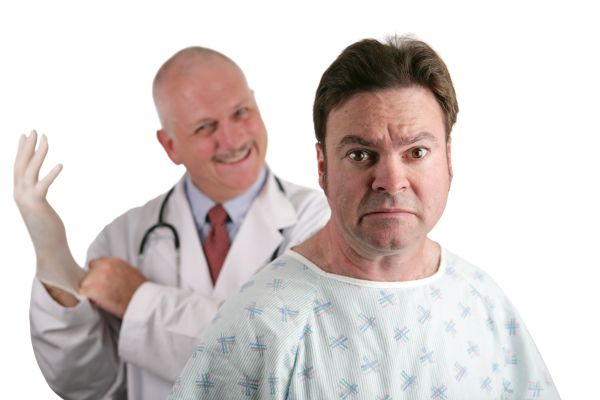 Let's talk about colonoscopies, that uncomfortable medical procedure most of us over a certain age know we need but mostly postpone. Not suitable for a family publication you say? Well read on, because it's all about logistics.
Endochoice, a 6-year-old Atlanta-based importer of medical devices and disposable infectious control supplies and services for gastroenterologists, most of whom were in the U.S., had to re-engineer its global supply chain last year when it acquired high-tech medical companies in Israel and Germany and began to manufacture and distribute a sophisticated new system for colonoscopies internationally.
The Israeli company, Peer Medical, had developed the technology for a new camera, or endoscope, that allows a doctor to examine 330 degrees of a patient's intestinal tract rather than the traditional endoscope's 170 degree view. This enables a doctor to spot and remove 71 percent more of the pre-cancerous polyps than they could detect with the older endoscopes.
"It's the difference between driving a car with or without rear-view mirrors," said Leigh Davis, Endochoice's director of supply chain. The company put this technology to immediate use last year when it acquired the second firm, Endoskopie-Technik, an endoscope manufacturer headquartered in Elmshorn, Germany, near Hamburg.
The two acquisitions transformed Endochoice's supply chain almost overnight from the disposable devices it imports from Asia by ocean for the domestic U.S. market into a business manufacturing endoscope systems for markets around the world. It initially started distributing the system in Italy, Turkey, South Africa and Australia, where it first gained regulatory approval, and then in the U.S. last October when it received FDA approval for the device.
While 98 percent of Endochoice's legacy business was in the U.S., the remaining 2 percent of its disposable devices were sold in Europe, where the company had developed relations with a network of distributors that it could tap to distribute the new endoscope system. It was able to use some of these distributors, but had to find others to market the new system as well. "We had to determine country by country whether we had a relationship we could exploit, or whether we would have to find a new distributor," Davis said.
But the very cost of the components of the new system forced Endochoice to change the way it sources and distributes from ocean to air freight. To properly outfit an endoscopy room, a hospital or endoscopy center will spend up to $350,000.
"For the first five years of the company, for the disposable side of the business, we needed a very reliable supply chain with lower cost," Davis said. For that reason, the company relied on imports via ocean freight from China, where most of the supplies are manufactured.
But when it started making the endoscope systems in Germany, it turned to air freight. "It's not just the camera that goes in the body, but it's connected to a video processor, the computer that's the brain of the endoscope, which is connected to three video monitors, and the equipment to hold all these components." The system consists of components it imports for assembly in the U.S. and Germany from Japan, China, South Korea and Israel, as well as from Germany and the U.S.
"We knew because of the value of the components that we would always be talking about air shipment," Davis said. "We had to start from scratch on all the inter-company movement we had to ship among ourselves in Israel, Germany and the U.S." To engineer the global air freight supply chain for its new product, Endochoice turned to UPS, and for distribution within Europe, it looked to DSV Global Transport.
UPS didn't have an easy time setting up for customs and security documentation because the system was such a new product. "They were setting the benchmark in their own industry, but because the product did not exist, the early conversations concerned how we wanted to document it," said Mike Maceroni, enterprise account director for UPS. "Do we document it a computer? Or a camera, a component system or a medical device? It wasn't the logistics that was the problem, but that the market for this product was so cutting-edge." UPS researched its entire global logistics network to make sure it understood how to classify the product. "Classification was key because it can make or break how well that product moves throughout the country of import," Maceroni said.
With help from UPS, Endochoice thinks it has found the best classification for its product globally. Davis said Endochoice plans to use UPS's brokerage services for import and export compliance review now that its endoscope system has been approved for distribution within the U.S. "We have all that information hard coded in our ERP system, so all the different parts that we ships are consistent for documentation purposes," Davis said.
While Endochoice has focused most of its logistics attention on building the new air freight supply chain for its high-tech endoscope system, it continues to rely on ocean freight for its legacy business. "That's almost all ground and ocean," Davis said. UPS handles most of the logistics for this end of the business as well.